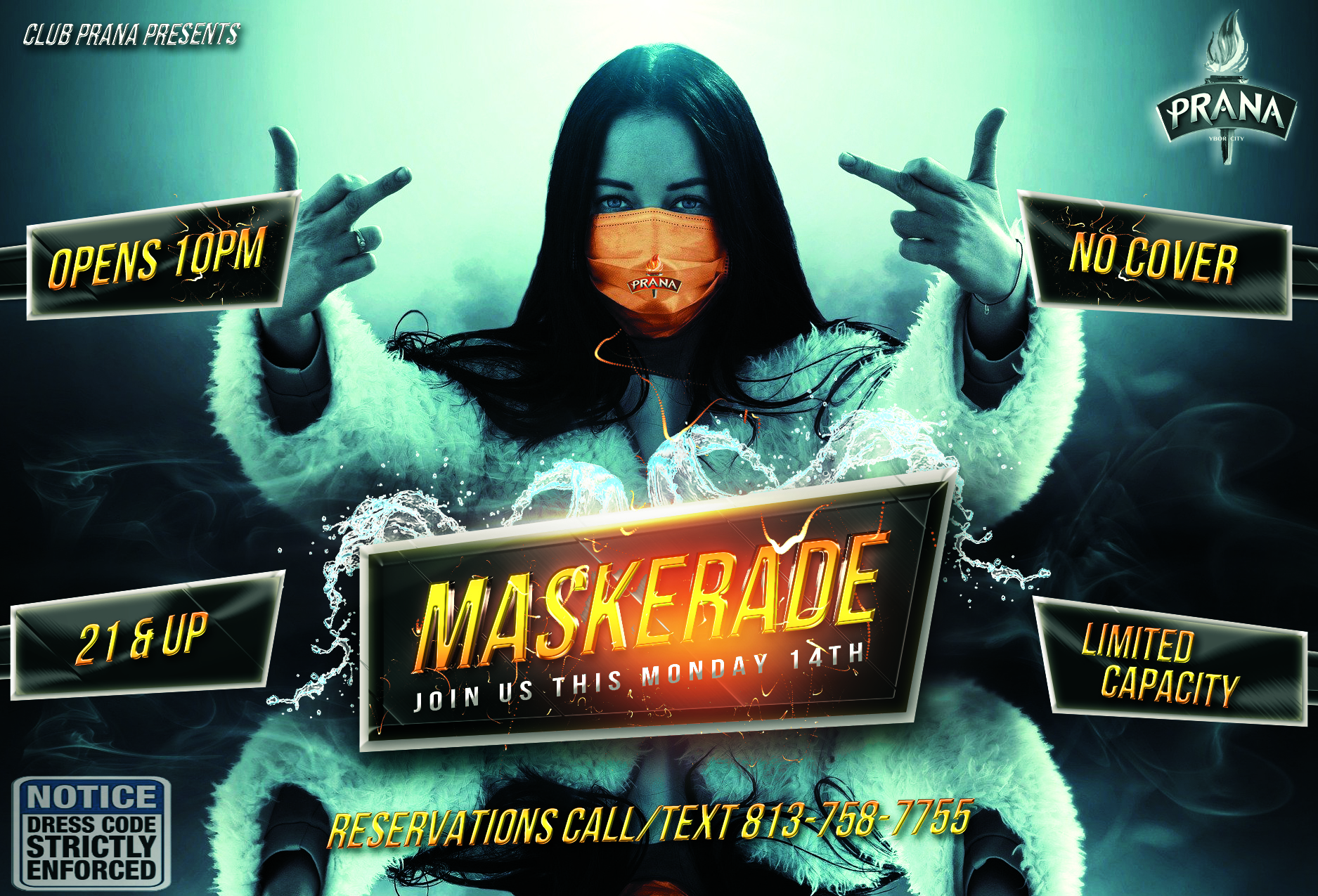 Club Prana has been the premier nightlife destination in Tampa Bay for almost 20 years! Hosting some of the biggest, sexiest and insane parties.
Experience an ultimate event and celebration of bars opening with a MASKERADE Party…Like all the fun of a Masquerade Ball…with the cleanliness of keeping up with CDC guidelines to prevent spreading a disease!
Get creative, show off your stylish masks and party once again at the hottest night club in Tampa Bay!
LIMITED CAPACITY
NO COVER while capacity lasts!
21+ Only
Opens at 10pm