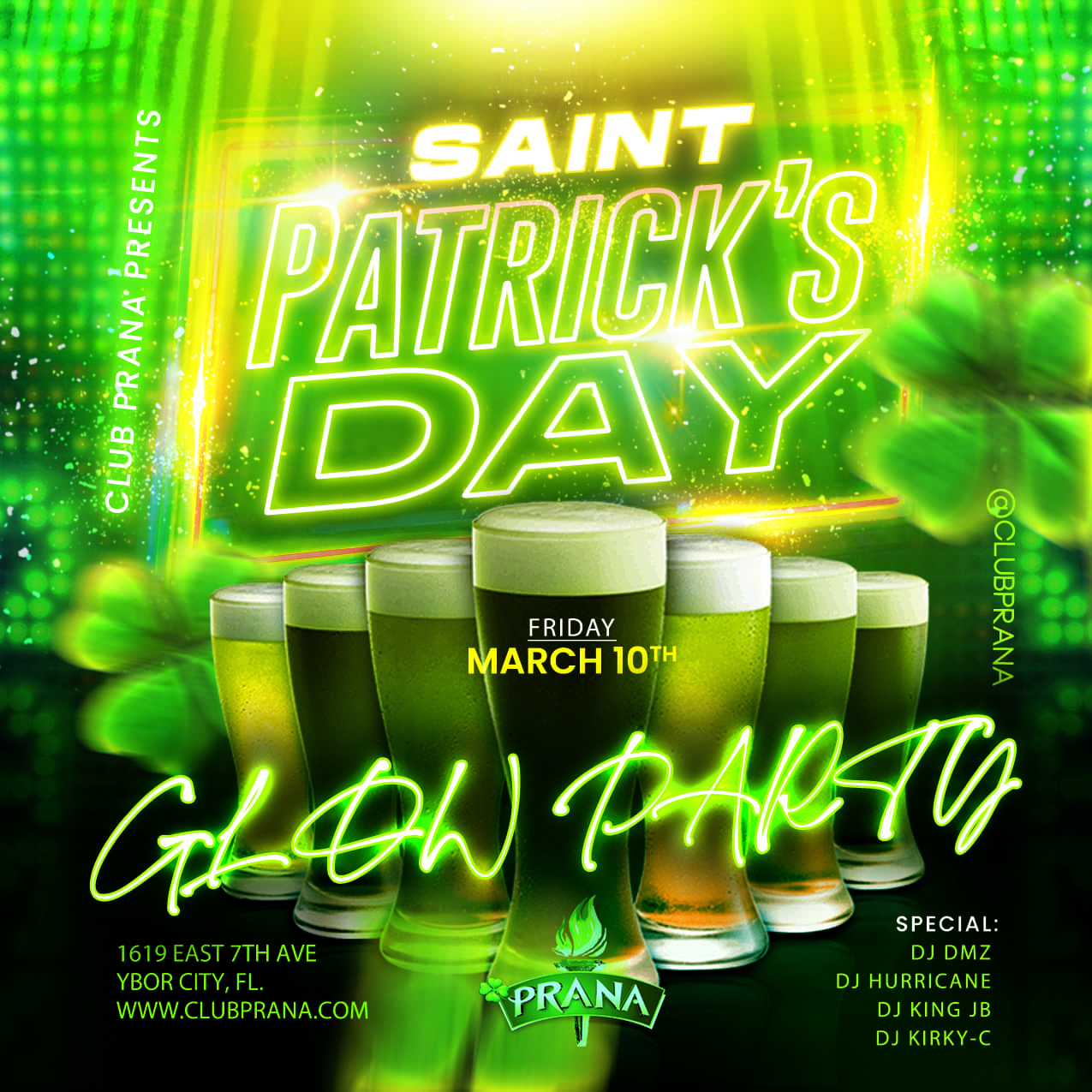 Saint Patrick's Day Glow Party 2022
Light up the night and celebrate St. Patrick's Day in style at Club Prana's Saint Patrick's Day Glow Party!
This exclusive event is taking place on Friday, March 10th. With doors opening at 9PM, guests will have plenty of time to get their glow on. If you want to take your experience to the next level, consider reserving VIP and bottle service by calling or texting (813) 758-7755.
Located in the heart of Tampa Bay, Club Prana is the area's premier nightlife destination. With five levels of parties to explore, you'll be sure to find the perfect atmosphere to suit your mood. Whether you're looking to dance the night away on the rooftop party deck or relax in the VIP sanctuary, there's something for everyone at Club Prana.
But don't just take our word for it – come be a part of one of Tampa's biggest parties and see for yourself! And with the event open to guests 18+ to party and 21+ to drink, there's no excuse not to join in on the fun.
So get ready to light up the night, wear your brightest green, and get ready for a night you won't soon forget.