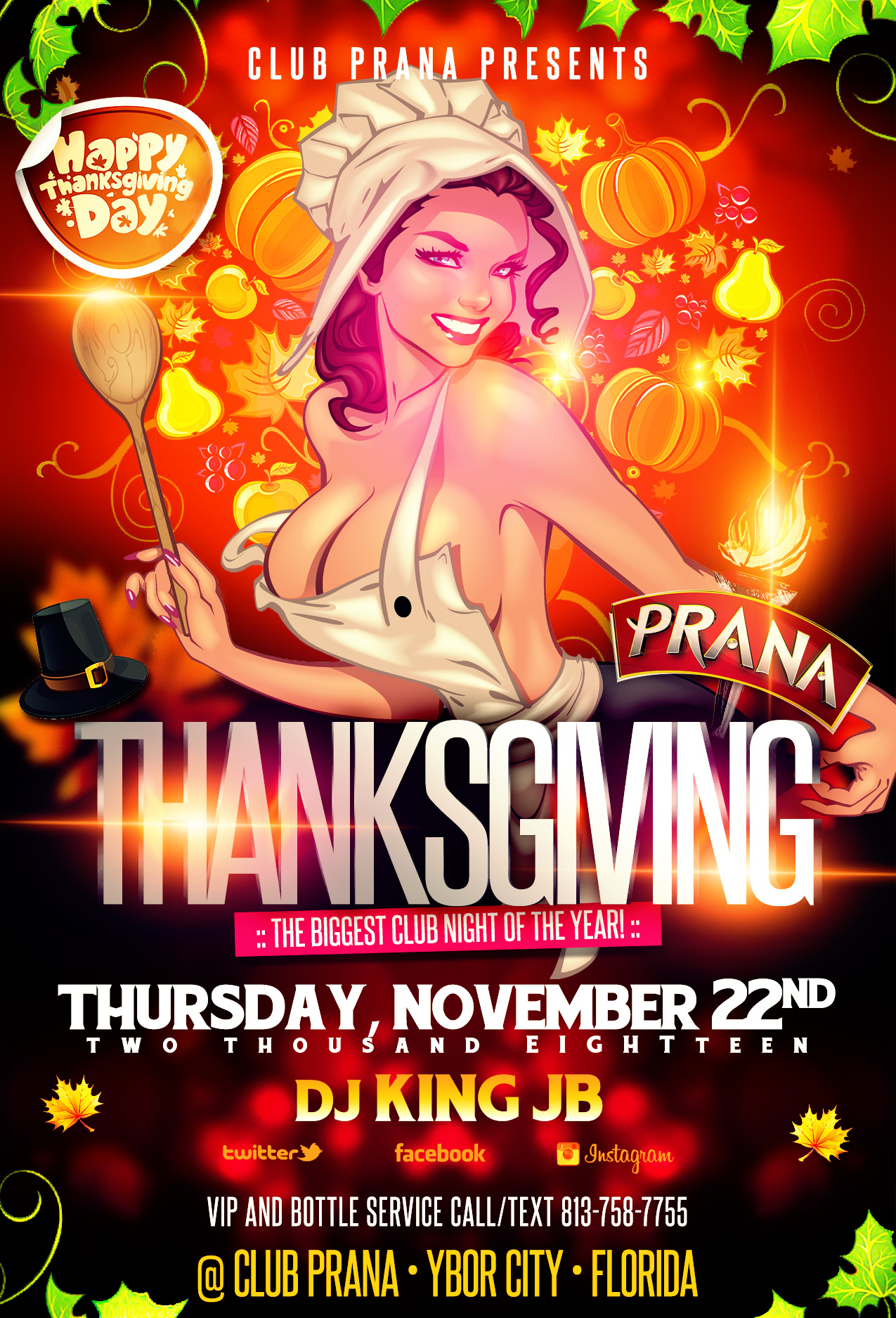 Don't deny it. You just ate a ton of food and were going to stay in. Screw that! Come burn off that extra serving of mash potatoes at Tampa best Thanksgiving night party!
DJ King JB Dance to the best of  Top 40, Hip Hop and more!
Call for VIP Tables! Specials when you book in advance.
Call or Text 813-758-7755
Party kicks off at 9pm!