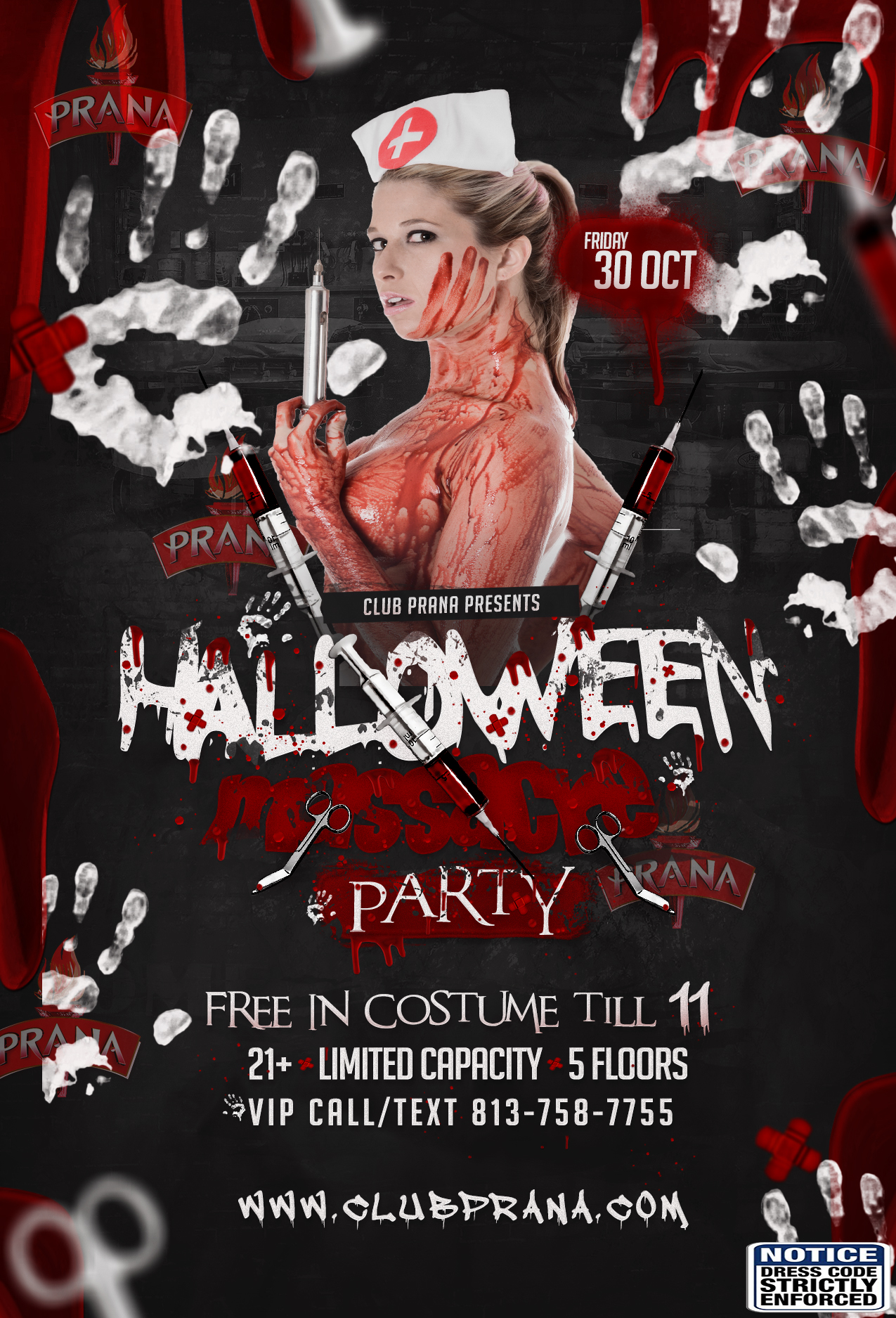 Friday night…the night before Halloween!  What better night for a Massacre party than this night!
You are dressing up and getting your freak on regardless…so might as well plan to attend the hottest…and wildest party in Tampa Bay!
Club Prana features 5 levels…enough space to "social distance" while being more socially engaged!  That's important…because it gives you the option to dance and grind as you choose!
Arrive in Costume before 11pm for free entry (pending limitations).
Reservations are not required but and recommended!
Call/Text 813-758-7755
21+ Only