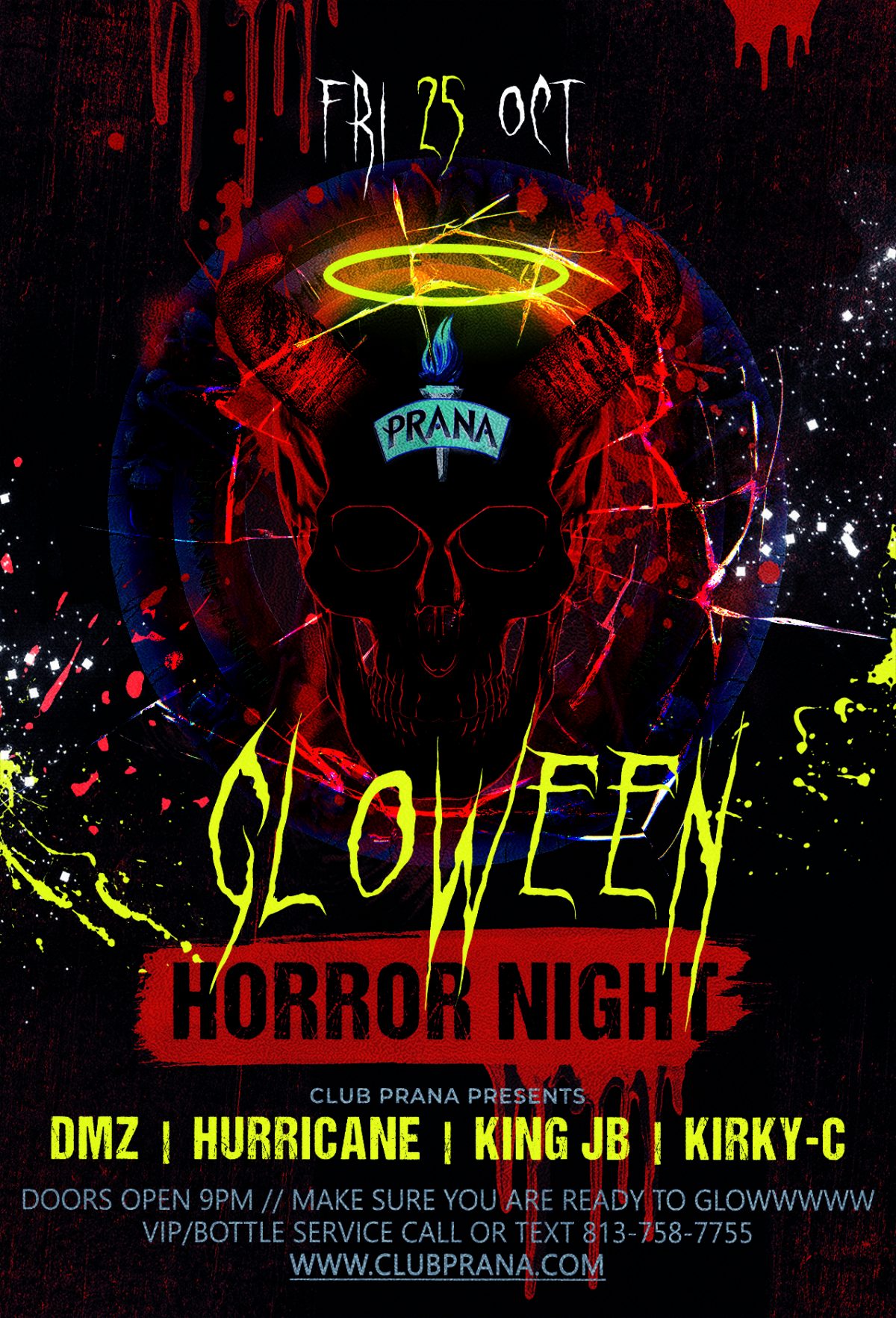 Ever wondered how you costume would look like glowing? On this halloween party get ready to GLOW! Gloween promises to be one of our most looked forward to of this months Halloween parties!
Costumes highly encourage, especially if they GLOW!
Dress Code if you choose to not dress up: See FAQ
Level 1 & 2 – Dance Lounge
Top 40
Level 3 – Sanctuary
Open Format
Level 4 – Club Level
Hip Hop
Level 5 – Rooftop Party
Caribbean Reggae
Call for VIP Tables! Specials when you book in advance!
Call or Text 813-758-7755