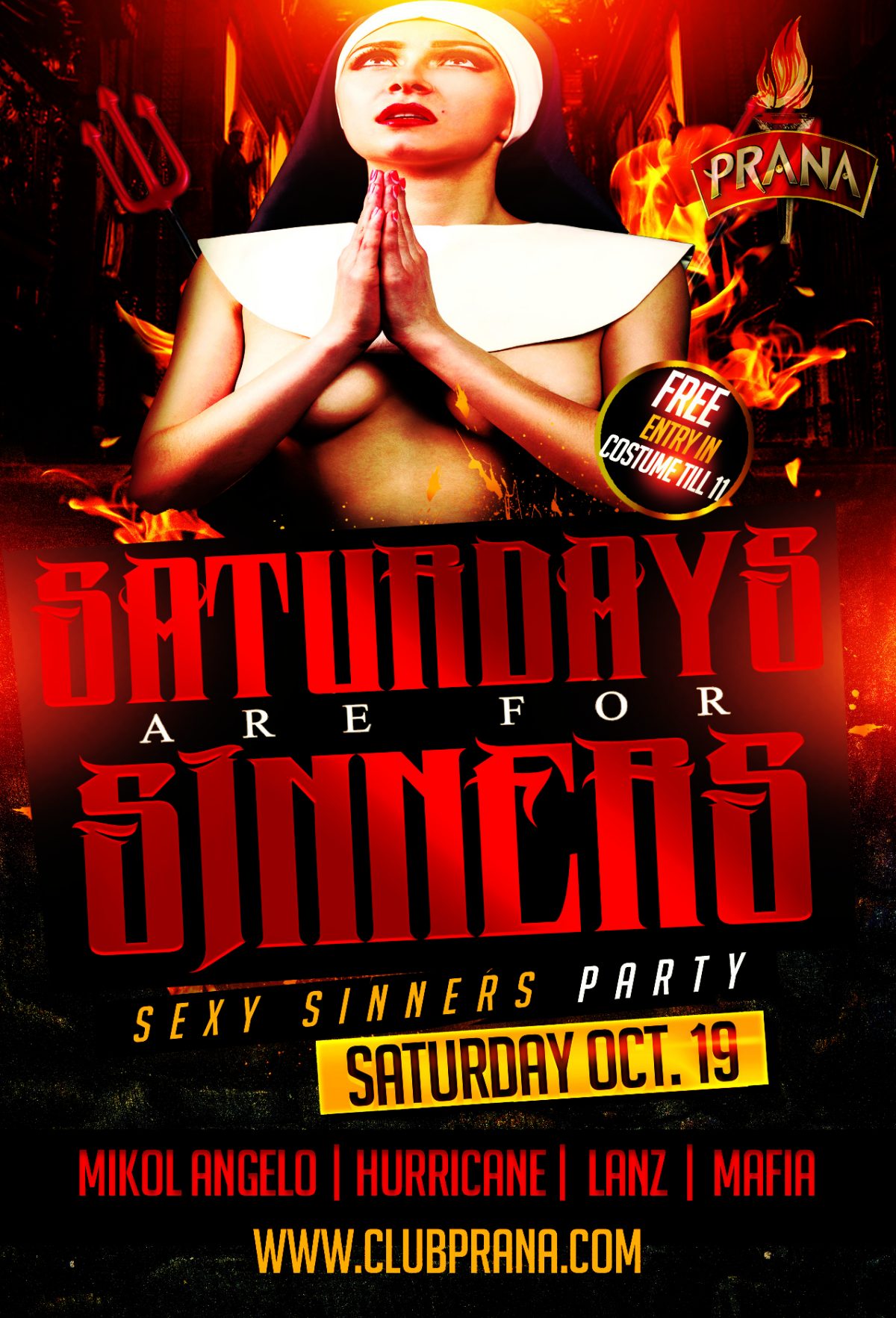 Saturdays are for Sinners
Inviting all sexy sinners! On this special edition of sinful Saturdays you get to wear your costumes!
In spirit of Halloween bring your favorite costume and dress up as tonight is a night for sin!
Dress Code: See FAQ
LADIES in FREE BEFORE 10:30PM
18+ to PARTY | 21+ to DRINK
5 Levels of Parties including the Rooftop Party Deck and VIP Sanctuary!
For VIP Table / Bottle Service
Call: 813-758-7755
Levels 1 & 2 | The Lounge & Mezzanine
| Party | Open Format
Level 3 | The VIP Sanctuary
Top 40 | Hip Hop
Level 4 | Club Level
Latin Floor
Level 5 | Rooftop Terrace
Soca | Reggae | Caribbean | Hip Hop