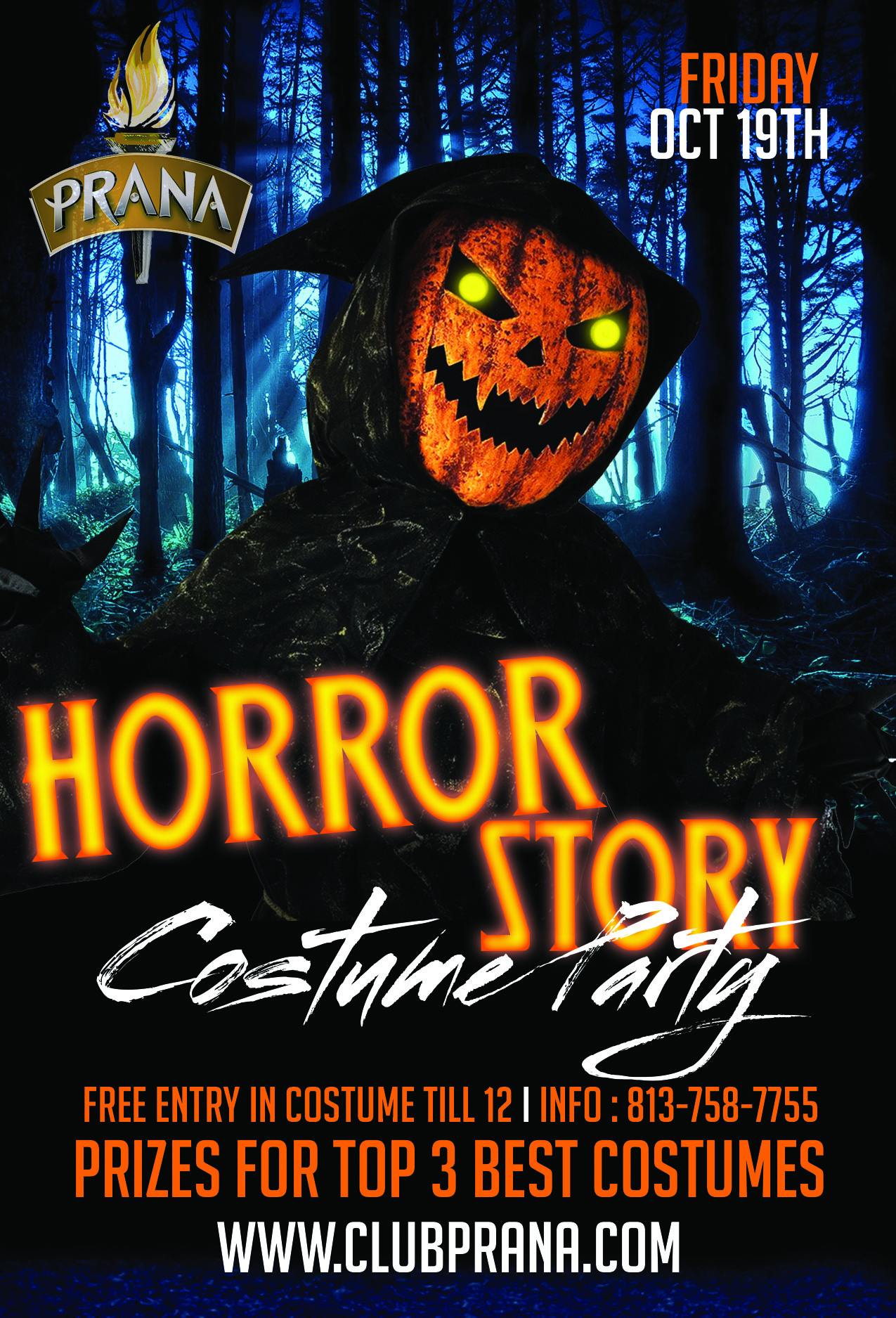 Horror Story Costume Party
Club Prana is kicking off the Halloween season with a costume party!
Bring out the costumes as the top 3 costumes will win some amazing prizes!
Club Prana is the place to be every Friday Night!
5 Levels of everything including Top 40, Dance, Reggae, Hip Hop and more.
Come wearing you favorite costume and get FREE cover till midnight!
LADIES in FREE until 11:30PM
Dress Code: See FAQ
Level 1 & 2 – Dance Lounge
Top 40
Level 3 – Sanctuary
Open Format
Level 4 – Club Level
Hip Hop
Level 5 – Rooftop Party
Caribbean Reggae
Call for VIP Tables! Specials when you book in advance!
Call or Text 813-758-7755